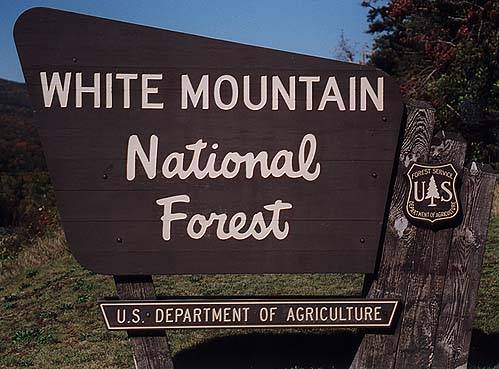 I'm excited to announce my acceptance to do an artist residency in the White Mountain National Forest in partnership with the Arts Alliance of Northern New Hampshire and I leave this coming weekend to embark on my artistic adventure! Not having spent more than a full day focused on my artwork for at least 1-2 years I'm starting to think this may be a dream come true. Not only do I get to spend 3 weeks roaming, exploring and interpreting a nationally recognized area of natural beauty and diversity – I will be able to imagine, contemplate, create and just be an artist. OOOhhhh! I'm getting all tingly!
Here is an excerpt from my proposal that was the catalyst to me receiving this amazing opportunity:
"Each individual is given a limited time on this earth. Interactions with people, animals, objects, and the environment are all ways that show this passage of time, this journey, this shall I say, performance. This temporary existence or performance is an opportunity to grow, share, connect and discover. Richard Long walked across diverse landscapes to engage in a ritual long done by men who walk to their holy lands, yet he honored the earth by creating with her natural materials.  To much discrepancy, Christo & Jean-Claude wrapped islands, trees and coastlines like presents waiting to be opened, a gift to the human race. Currently, Andy Goldsworthy entrances us with his ephemeral environmental sculptures respecting the unspoiled settings that are becoming a rarity in our modern society.  Each of these artists are actively participating in a dialogue with the natural world, experiencing and engaging in it from their own unique perspective. I propose to do the same during my residency at the WMNF.  During the discourse I will observe, document and try to tame the ephemeral. Nature is never still, even on the quietest, windless nights. Questions I strive to unveil are: What does this ever-changing natural world teach us about ourselves, our deepest desires and instincts; what does she have to say; and how can her voice be heard amongst the chatter of our over-stimulated planet?"
I will be sculpting with natural materials to create site-specific ephemeral work that responds to the environment; drawing with graphite on paper to capture the shift of movement in time in the forest; and writing intuitive reflections and responses to my work.
Follow me here through the progress of my residency, I will be posting writings and works in progress – or come to any of the public programs I am facilitating:
Programs with Environmental Artist Kyle Browne
Come & Meet Kyle
Monday August 12, 6 to 7 p.m.
WMNF Headquarters, Campton
Kyle will offer an overview of the history and practice of environmental art and some of the artists who have inspired her. She'll talk about her own art and the work she is planning to do during her residency.
Collaborative Family Art-Making
Saturday, August 17, 1 to 4 p.m.
AMC Highland Center at Crawford Notch
Join artist Kyle Browne to create a collaborative natural assemblage using materials from the forest. The group will build a large mandala inspired by the patterns of nature and natural objects found on the forest floor. This piece will honor the idea of the constantly changing forest environment.
A Walk in Nature
Tuesday, September 3, 9:30 a.m. to noon
Greeley Ponds Trail, Kancamagus Highway
Inspired by environmental artist Richard Long who considered walking through natural spaces to be art, the group will contemplatively walk through the forest to observe and experience its magic. Participants are encouraged to bring a sketchbook to take short drawing breaks to capture what they notice. At the end of the walk, a place will be found to create an ephemeral piece of art with natural materials inspired by the walking exploration. Wear comfortable hiking/walking shoes, and bring water and snacks. Preregistration is requested.
Culminating Event for Both Artists:
Informal exhibit & talk
Saturday, September 7
Patricia Ladd Carega Gallery
69 Maple St., Center Sandwich